Ender's Game, by Orson Scott Card. Location: Tor Science Fiction, 1994 (Eighth Printing Edition). Originally published 1985. ISBN-10: 0812550706; ISBN-13: 978-0812550702. 384 p.
Plot Summary
Ender Wiggin is only 5 years old when he is sent to Battle School, a military training facility in space designed to train children to be officers in the war against the alien buggers. He is the best at all the military games that are offered at the school, and becomes a school army commander before he's 10 years old. He performs well under the pressure, but fames and training exercises are not the same as real war. How will Ender react under the pressure of commanding real men in real missions? Does he have what it takes?
Critical Evaluation
This classic of young adult literature offers a poignant look at the psychology of commanders sending soldiers on missions that may kill them. Are children more suited to waging war than adults, or will they crack once the real consequences start to sink in? Card manages to deal with the ethical issues of war and the underage training of children to fill adult roles they aren't ready with while also creating a compelling, intense story. The pace never slackens and the novel engrosses the reader until the last page.
Reader's Annotation
Ender Wiggin leads student armies in war games at Battle School. He excels at war games, but will he crack under pressure during the real thing?
Author Information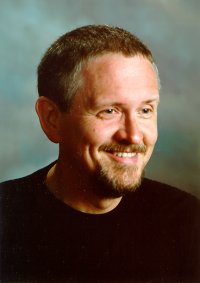 Orson Scott Card was born in Washington and grew up in California, Arizona, and Utah. Along with his writing, he directs plays and serves as a professor of writing and literature at Southern Virginia University. Aside from his Ender Wiggin novels, Card writes contemporary fantasy, Biblical novels, poetry, plays and scripts, and the frontier fantasy series The Tales of Alvin Maker. Her lives with his wife and youngest daughter in Greensboro, North Carolina. Additional biographical information can be found at his website,
Hatrack River
.
In a recent interview, Card was asked how he felt about
Ender's Game
being used in the curriculum at some schools.
He says
, "I'm always a bit worried when students are forced to read a book of mine in order to get a grade. The danger is that the readers will be hostile to the book because of that, and no story can survive a hostile reading. But so far it seems to be doing little harm, and from what I hear, most students actually end up enjoying it....If teachers look at Ender's Game or Ender's Shadow as a road into discussing real-world ethical and moral issues, current events, history, and family life, I think they'll be well rewarded by the kinds of things their students discover and care about in the book."
Genre
Science fiction
Curriculum Ties
Military history/strategy, war ethics. Is commonly read in English classes.
Booktalking Ideas
-child soldiers
-adults who lie and manipulate to get kids to do what they want
Reading Level/Interest Age
Grades 6-12. My 6th grade brother and 11th grade sister both really enjoyed it, and I feel it has a little something for everyone.
Challenge Issues
One short, brutally violent scene. Some language. Some thinly veiled racial metaphors, used to demonize racism.
Challenge Defense
Be familiar with the story and especially the violent scene before recommending it.
I included this book because it is a classic of the YA sci-fi genre. It also won the 1985 Nebula Award and 1986 Hugo Award, both for best novel.